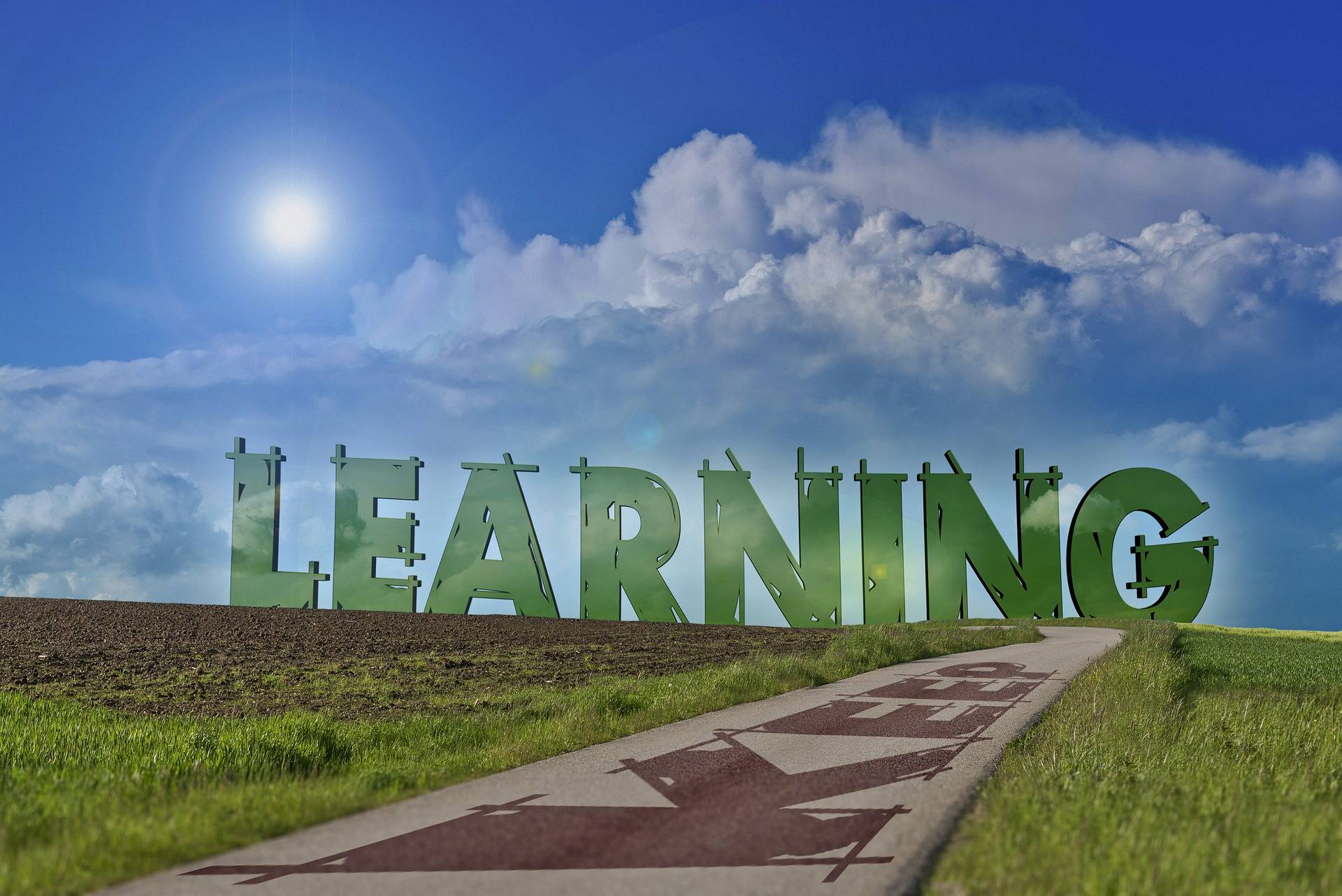 Become a Certified Facilitator of Adult Learning, CFAL
Watch your training become easier and more rewarding by designing competency based courses using adult active learning objectives and techniques.
Did you know that when you prepare information to teach either live or online you are an active learner and your retention of the materials is
above 90%?
Did you know what when you present your information in only one direction through lecture/discussion/video formats your learners by definition are considered passive and will retain
between 10% and 30%?
What if you could switch that around? What if there was a way to get who you are teaching to up to 80% or 90% retention?
The way is CFAL
The Way is CFAL
CFAL is a self-paced, online course that guides you in the development of active, competency based training and development course designs.
In CFAL you work with your own content, applying what you learn to your content as you develop strategies for active learning to accomplish the goals you set for the course you want to teach.
CFAL is self-paced. You are given access to all the resources of the entire course when you enroll and have the option to learn the material at your own pace, in your own space and your own time.
An Expert Mentor is assigned to work with you at 7 different stages of your course development to ensure that you have acquired the competencies necessary for each level of your course creation.
You become a Certified Facilitator of Adult Learning by successfully designing an active learner course that you can teach in your business or professional field.
CFAL might be right for you IF:
You are tired of filling the vessel. 
No matter how many presentations you give, how many on-line demonstrations your give, how many training programs you develop – your participants still are unable to apply what you teach to their daily jobs, professions and lives. There is little or no carry over.
Maybe the problem isn't what you are doing but what they are doing to themselves.  Tap here to read one solution! 
Even you are bored with your mandatory training materials.
If you have to teach another group of people orientation to your business you might scream. And what's the point? They will work awhile, othen quit, and it starts all over again.
You work in the human resources and it's time for annual training.
Everyone groans when they see you in the hallway because they know it's time for more training. You have just emailed them a list of on-line mini courses they must complete by x date. A day or two later everyone avoids  even looking at you because someone has gone through the courses and recorded the correct answers. The answer sheet is being passed around. All the employee now has to do is wade through the bit on ethics, or harrassment, or procedures by rapidly clicking  enter for each page until they get to the tests and/or playing the videos while doing other work until they get to the test screen, where they type in the correct answers and pass the course.  
You work in an industry or profession where problem solving and critical thinking are essential.
As much as you try to develop problem solving and critical thinking in your training sessions, out on the streets in the real world all thinking seems to leave their heads.  You see behaviors cropping up that you thought your employees understood were not correct, unprofessional or dangerous, depending on your career. But apparently not, because they keep making the same errors in judgment time after time until they are so tightly supervised they are corrected on the spot or they are fired. 
You want to share your knowledge, skills and insights.
Over the years you've develped special skills (work or hobby related) such as yoga, chi gong, art, music, drumming, listening, exercising, flower arranging,  business planing, funding, and would like to teach them to others. Maybe as continuing education for a community college or even a senior service center. 
You want to start offering CEU approved Professional Education
You've been teaching your peers your unique approaches to the tasks of your profession and now want to get your course approved for CEU credits by your professional association.
You know nothing about teaching and this course looks good. 
You are searching for a new career path or wanting to explore areas outside your box. You have the time. Who knows, it may open up a whole new line of work for you. 
What does CFAL do?
CFAL is designed to kindle the flame within you for what you are teaching, so you may kindle the flame within your learners. 

CFAL gives you a process of teaching that will stand by you no matter what you teach. 

In CFAL you learn that process by designing a training program at your own pace and with your own content.

You will have a mentor (facilitator) to help you along the way.

And you will be able to use what you have developed in CFAL immediately after completion to teach a class or course.  
How is CFAL Structured?
CFAL is Self- Paced.
Upon signing up and loging in, you are given access to all course materials. While there is a recommended way to proceed through the course, how you proceed is entirely up to you.
Within the course are pre/post test quizes. They are entirely for your awareness of what you know already and what you may need to learn. You are the only one who sees theses quizes and the answers are available at the end each time you take the quiz.
CFAL is competency based. You become certified as a Facilitator of Adult Learning when you have demonstrated meeting the CFAL course objectives by completing an entire course design based on your own content.
A file is set up for you on Google Drive (used to be Google Docs). As you build your course you will submit 7 pieces of your course design on your Google Drive page. Each part of your document is reviewed and feedback given within 2 business days of submission. 
Feedback may include suggestions and requests to expand or explain each section. Initial feedback is given in writing. If necessary a Zoom call may be set up to clarify what the objective is calling for and how you can meet it. That is, what part of your thinking, problem solving is getting stuck and together we will unstick it!
 At the completion of the 7 components and a course evaluation you will be mailed a signed and framed certificate for 20 hours of on-line continuting education.  
Reasons Participants have become Certified
Why Become A Facilitator of Adult Learning? Here are just a few of the reasons participants (in their own words) signed up for this course:
I am a new trainer for my company and I want to improve training effectiveness, giving my students the best learning experience that I can.
I have taken on a new role of providing computer training to our Clinicians. I know that Adults learn differently and I am really excited to learn all about it!
I'd like to become certified as an adult learning facilitator so that I may start and run a training department at my company.
I'm taking this course because I teach adults at a career college.
I facilitate a monthly Leadership Training for employees of Social Services.
I'm the manager of Corporate Development where I work and know about adult learning methods but want to learn more.
I will be setting up a College Graduate Onboarding program and I want to be sure that I'm being as effective as possible in my role.
I have applied for a position helping to train judges in the State of Florida.
I am taking this course to better myself as an instructor and it is a requirement for our accreditation for the college.
I am the Director of Education and an R.N. I need a background in Adult Learning techniques to better determine our training processes.
I have just started a new job as a trauma nurse consultant that involves delivering education to nurses and other staff at all levels.
I'd like to have a more detailed understanding of how adults learn in order to design CEU courses to better meet the needs of my students.
In running an Early Head Start Program, it is my responsibility to train staff to do the best they can to help the families in our program. I want to be able to train adults more effectively so we have the most impact possible in a child's life
I want to become a professional trainer and facilitator from knowing the theory of teaching and best practices.
The course is one that I view as a refinement and enhancement to the self-developed presentations I currently offer.
I am taking this course to better my understanding of Adult Learning Principles and how to apply them to my job. This will help me be more productive, and also will provide my students with a better way of learning their material crucial to their job.
I am taking this course to further my career in Nursing Education.
I was asked to present an in-service on Adult Learning for the purpose of educating our own methods that our clinic might modify/ change our patient teaching activities
I am working toward a new job. This job will allow me the opportunity to continue teaching but at multiple levels of education and age.
Feedback from CFAL Participants
Jill, Thank you so much for what you do! I hope you know how valuable it is for people like me who live in a small town in the middle of nowhere (also one of the most beautiful places you could ever see) to have access to such wonderful training. Obviously in these tough economic times traveling to such a training is out of the question so thank you for an online course. If you have any others that focus on training I would be interested. Thank you again! Bonnie
This has been great. there is so much knowledge in here and I need to go back and review some sections more thoroughly as time permits. this has given me belief in myself as a facilitator, teacher and renewed my inner knowing that teaching workshops is one of my callings.
The information that was most helpful to included information in designing the actual course to meet the needs of various types of learners. Having me list the objectives, then the content, then the teaching/learning strategies forced me to think of how I would get the various points across through a variety of methods. Also extremely helpful to me was the feedback, pointing out areas in which I could improve and areas in which I did well. The one thing I have not previously done, but will do so from now on, is think about facilitating questions ahead of time. I have always taught through listening and responding, like I do in court, but I see the benefit of having questions available ahead of time to keep the learning cycle going. Thank you for this method of teaching. It will be most helpful
Hello Dr. Jill - I loved this exercise - It really made me think about my objectives and whether they covered what I wanted participants to take away from the course! I am going to use the pre-test and post-test approach when I deliver the course - I think it will be a great tool for participants to measure their own learning and growth! I'm also going to share the materials with them prior to the session so that we are all thinking about change and how it effects us so that the group will be even more dynamic - great advice!