Why a Solid Foundation in Adult Learning is Essential for Online Training and Teaching.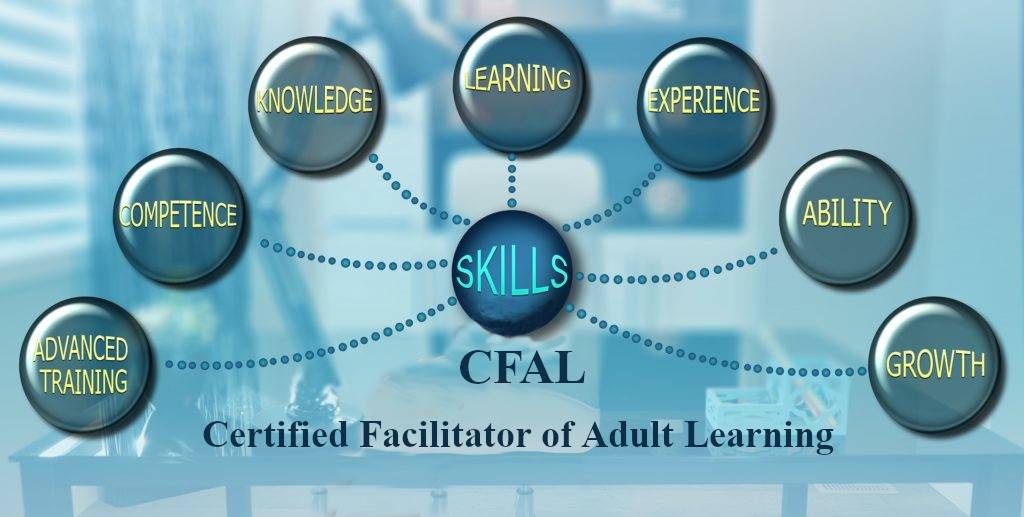 CFAL is customized to your unique training and instructional situation. Using the skills below, you create or expand upon a course you teach, ensuring your Adult Learners gain the skills they need from your competency based training.
Who needs CFAL competency based training?  EVERYONE WHO TEACHES ADULTS A NEW SKILL
MANUFACTURING
In training workers in manufacturing, equal emphasis must be placed on what to do (the procedures) and how to recognize when something is not right (avoiding problems) Some businesses I've worked with felt that their line workers should just do as they were told and in turn the workers were not trained to spot minor equipment problems before they became major.
BUSINESS
In training CEO's and administrative staff on QTM during the '80's there was resistance to include employees in decision making, feeling like micromanagement approach was better. Most of these companies had problem with employee retention and high turn over rates. Once employees were trained in what to analyze and steps in problem solving, the suggestion box advanced the company and employees valued their positions.
HEALTH PROFESSIONS AND HEALING ARTS
In training nursing and hands on therapies, equal emphasis must be placed on the ability to analyze data (vital signs, painful expressions…) to recognize problems as well as the quality of touch they use when working with their patients.  One nurse I trained in a CEU program "knew" everything, but her touch was harsh, causing tension in everyone. Touch is skill required as part of the overall competency of patient care.
EDUCATORS AND CEU TRAINERS
Teachers and College Instructors are some of the hardest, and easiest to train in how to facilitate Adult Learning. There seem to be 2 types.  The first believes that if they say something, or show something once, that everyone can learn it. They do not recognize different learning styles, or the steps involved in performing a complex task. The second group loves teaching and is always seeking out new methods to improve the experience for their learners.
YOUR INSTRUCTOR
Dr. JIll Henry develped CFAL based on her time as an Associate Professor at the Medical College of Georgia responsible for training Academic and Clinical Faculty in competency based education. She was active in the Augusta Chamber of Commerce during the age of TQM (Total Quality Management) and studied under W. Edwards Deming who brought his 14 Points on Quality Management to the USA. She has facilitated Train the Trainer courses across the United States and Canada, training in clinical, business and academic settings. During your CFAL online course for teaching adults, you will receive direct guidance from Dr. Henry at 7 steps in creating or customizing your course.  Click Here for her full Vitae