PURPOSE OF CFAL:
The purpose of this online course is to enable participants who teach adults in a variety of settings to develop skills in organizing, facilitating, and evaluating their programs in terms of Adult Learning Theories and Competency Based Teaching Strategies.
GOAL OF CFAL:
The goal of this online course is to Train Trainers to be Certified Facilitators of Adult Learning.
CFAL is Competency Based and organized in 3 parts.
Module One: Learning to use the Principles of Adult Learning to organize your presentations and make them sing!  Includes developing learner centered goals and objectives specific to the content and competency you are teaching or training others in.
Module Two: Discovering your own teaching/learning style and learning how to teach adults whose learning styles differ from yours. Includes taking a Personal Style Inventory and using that information to plan workshops that incorporate a variety of teaching/learning techniques and key facilitation skills to ensure participant understanding of your topic.
 Module Three: Teaching for Competence Corporate Program approval. Includes designing workshops to meet standard requirements by developing Pre and Post Tests and Evaluation measures.
One on One Interaction with an Expert makes CFAL stand out from other online Training the Trainer Programs
Have you ever taken a self-paced, online training course? Have you ever had to develop a training program for employees? The majority of courses ask you to read 
the information or view the videos, then take a test. 
IT'S NOT SELF PACED IF YOU HAVE TO SIT THROUGH A VIDEO!   Depending on the content, videos are either too fast (making you have to go back and catch what was said, or too slow, having your sit there with nothing to do waiting for the video to move along. 
I don't know about you, but when I take this type of course my method of operation is as follows.  1. I see if I can view the online test.  2. I find out how many times I can repeat the test before it boots me out of the system. 3. If I can repeat the test more than twice, I go directly to the test and take it. 4. If I fail the test, but the test shows me the correct answers, I write down the correct answers and re-take the test. Boom! Done!  I have no investment in the material,  just how fast I can "get this over with".  And because I haven't really paid attention to the content, I may or may not be competent in the subject matter. And I may or may not value what is being taught
Certainly, CFAL's training the trainer courses have online training information, and online quizzes for self- assessment. But there is no online competence testing when students learn how to train. At 7 points in CFAL training, one-to- one interaction occurs with an expert through test submission and feedback. Feedback is given in writing on 
each of the 7 submission tests. These "tests" are actually the workshop the participant is building for his or her training program. After assessing the participants' knowledge of how to teach adults, feedback is given on submitted Objectives, Content Organization (not the specific content details), Learning Designs, Facilitation Questions, and Evaluation procedures. Participants are given the opportunity to re-do submitted work, with guidance, until each category meets Adult Education standards and the Objectives CFAL
To successfully complete this course, you must effectively develop a training program, CEU program, or workshop for adults.
When you learn how to train during CFAL courses, participants may choose to refine a course they are currently teaching or develop a new course they plan to teach in the future.
This includes understanding and establishing
Course Objectves
Course Content
Learning Experience Design
Participant and Course Evaluation.
Completion of CFAL and the certification award are given only when the students develop a training program for employees that meets sound principles. The student needs to have established a means to evaluate the competence of learners taking their course.
OBJECTIVES:
During this course, online participants will:
Design Workshops and Training Courses using the principles of Adult Learning (Andragogy)
Develop learner/participant-centered objectives in the 3 aspects or domains of learning (Cognitive – what you know, Affective – What you feel about what you know, and Psychomotor – What you are able to do with what you know).
Identify personal learning style using a Personal  Style Inventory
Plan the learning experience for different types of learners including: Extraverts and Introverts, Sensors and Intuitors, Thinkers and Feelers, Judgers and Perceivers
Facilitate the learner/participant through a 5 step Experiential Learning cycle  that results in the learner being able to "take home" and apply the information in ways that improve their lives and the lives of those around them.
Describe the use of formal and informal evaluation and feedback in facilitating adult learning.
Develop a written pre-test/post-test to determine learner competence on a program they have or will be presenting.
Design a written course evaluation on a program you have or will be presenting.
CFAL is Value Added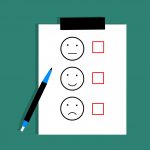 While all training is focused on knowledge and skill development, it's the attitude development that is important in employee retention. The CFAL online course trains the trainer on how to teach adult learning experiences that encourage the learner to value what is being taught. It considers the Affective Domain of Learning as an equal partner to the Cognitive and Psychomotor Domains of Learning. These domains are essential to the establishment of meaningful training course objectives.
CFAL Offers a Money Back Satisfaction Guarantee! Once you purchase our training the trainer online course for adult learning and receive your password, we recommend that you briefly "view" the course to see if it meets your needs. If you are not satisfied with the content or format, then you may request a full refund.
Refunds must be requested within 3 days of receiving your password and are not valid once you have submitted an assignment for feedback. After three days, or submission of your first assignment, whichever comes first, a refund will no longer be available.
Frequently Asked Questions - FAQ's
Reasons Participants have become Certified
Why Become A Facilitator of Adult Learning? Here are just a few of the reasons participants (in their own words) signed up for this course:
I am a new trainer for my company and I want to improve training effectiveness, giving my students the best learning experience that I can.
I have taken on a new role of providing computer training to our Clinicians. I know that Adults learn differently and I am really excited to learn all about it!
I'd like to become certified as an adult learning facilitator so that I may start and run a training department at my company.
I'm taking this course because I teach adults at a career college.
I facilitate a monthly Leadership Training for employees of Social Services.
I'm the manager of Corporate Development where I work and know about adult learning methods but want to learn more.
I will be setting up a College Graduate Onboarding program and I want to be sure that I'm being as effective as possible in my role.
I have applied for a position helping to train judges in the State of Florida.
I am taking this course to better myself as an instructor and it is a requirement for our accreditation for the college.
I am the Director of Education and an R.N. I need a background in Adult Learning techniques to better determine our training processes.
I have just started a new job as a trauma nurse consultant that involves delivering education to nurses and other staff at all levels.
I'd like to have a more detailed understanding of how adults learn in order to design CEU courses to better meet the needs of my students.
In running an Early Head Start Program, it is my responsibility to train staff to do the best they can to help the families in our program. I want to be able to train adults more effectively so we have the most impact possible in a child's life
I want to become a professional trainer and facilitator from knowing the theory of teaching and best practices.
The course is one that I view as a refinement and enhancement to the self-developed presentations I currently offer.
I am taking this course to better my understanding of Adult Learning Principles and how to apply them to my job. This will help me be more productive, and also will provide my students with a better way of learning their material crucial to their job.
I am taking this course to further my career in Nursing Education.
I was asked to present an in-service on Adult Learning for the purpose of educating our own methods that our clinic might modify/ change our patient teaching activities
I am working toward a new job. This job will allow me the opportunity to continue teaching but at multiple levels of education and age.