Certified Facilitator of Adult Learning (CFAL): Explore the Journey
1. Awaken Your Creative Abilities
Designing Your Own Course: Unleash the Artist in Education
Creative Approaches to Engage Adult Learners
Incorporating active learning for Impactful Learning Experiences
2. Integration of Knowledge and Understanding with Attitudes and Feelings
Crafting a Holistic Learning Experience
Strategies for Emotionally Intelligent Facilitation
Case Studies: Successful Integration in Adult Education
3. Identifying and Using Different Learning Styles
Understanding Learning Preferences
Adapting Your Facilitation Style
Tailoring Content for Diverse Learners
4. Building Learner Competence and Confidence
Strategies for Building Competence
Fostering Confidence Through Positive Reinforcement
Assessing and Recognizing Learner Achievements
5. Your Self-Paced Journey
Navigating CFAL at Your Own Pace
Crafting Your Course: Weeks or Days?
Maximizing 20 Focused Hours for Optimal Learning
6. Facilitation Checkpoints: Your Personal Learning Coach
Introduction to Checkpoints: Your Guide to Success
How to Submit Your Work for Feedback
Learning from Expert Feedback: Refining Your Course Design
7. Join the CFAL Community
Connecting with Fellow Learners
Accessing Additional Resources and Support
Alumni Success Stories: Where CFAL Takes You
8. Enroll Today
Registration Process: Simple Steps to Begin
Tuition and Payment Plans
Your CFAL Learning Kit: What's Included?
9. FAQs
Answers to Common Questions
Contact Information for Further Inquiries
Additional Resources and Reading Recommendations
Welcome to CFAL: Your Gateway to Creative Facilitation Mastery
🌟 Certified Facilitator of Adult Learning (CFAL) 🌟
Unlock the Art of Adult Teaching and Design Your Own Learning Journey!
Are you ready to step into the world of dynamic adult education, where creativity meets expertise? Welcome to CFAL, where you become the architect of your own course and master the craft of facilitating adult learning.
🚀 Why Choose CFAL?
✨ Awaken Your Creativity: Design your own course and unleash your creative potential.
✨ Integration Mastery: Merge Knowledge and Understanding with Attitudes and Feelings for a holistic learning experience.
✨ Learning Styles Unveiled: Identify and utilize various learning styles to enhance your course design.
✨ Build Confidence: Foster competence and confidence in your learners through strategic facilitation techniques.
🕒 Your Journey, Your Pace
CFAL is self-paced, allowing you to craft your course over weeks or dive in and conquer it in just a few days. With approximately 20 focused hours, you'll transform your ideas into a comprehensive course design.
🌐 Facilitation at Every Step
Receive personalized coaching at 7 checkpoints from our expert Learning Coach. Submit your work on your CFAL-hosted Google Drive page and watch your course take shape with valuable feedback.
🌈 Ready to Begin?
Join CFAL and embark on a journey where education meets innovation. Whether you're a seasoned educator or new to the world of facilitation, CFAL is your passport to a transformative learning experience.
📞 Have questions? Contact us!
Welcome to Our World of Active Learning and Accountability
Are you a dedicated educator, passionate about making a difference through active learning? Meet Jill Newman Henry, EdD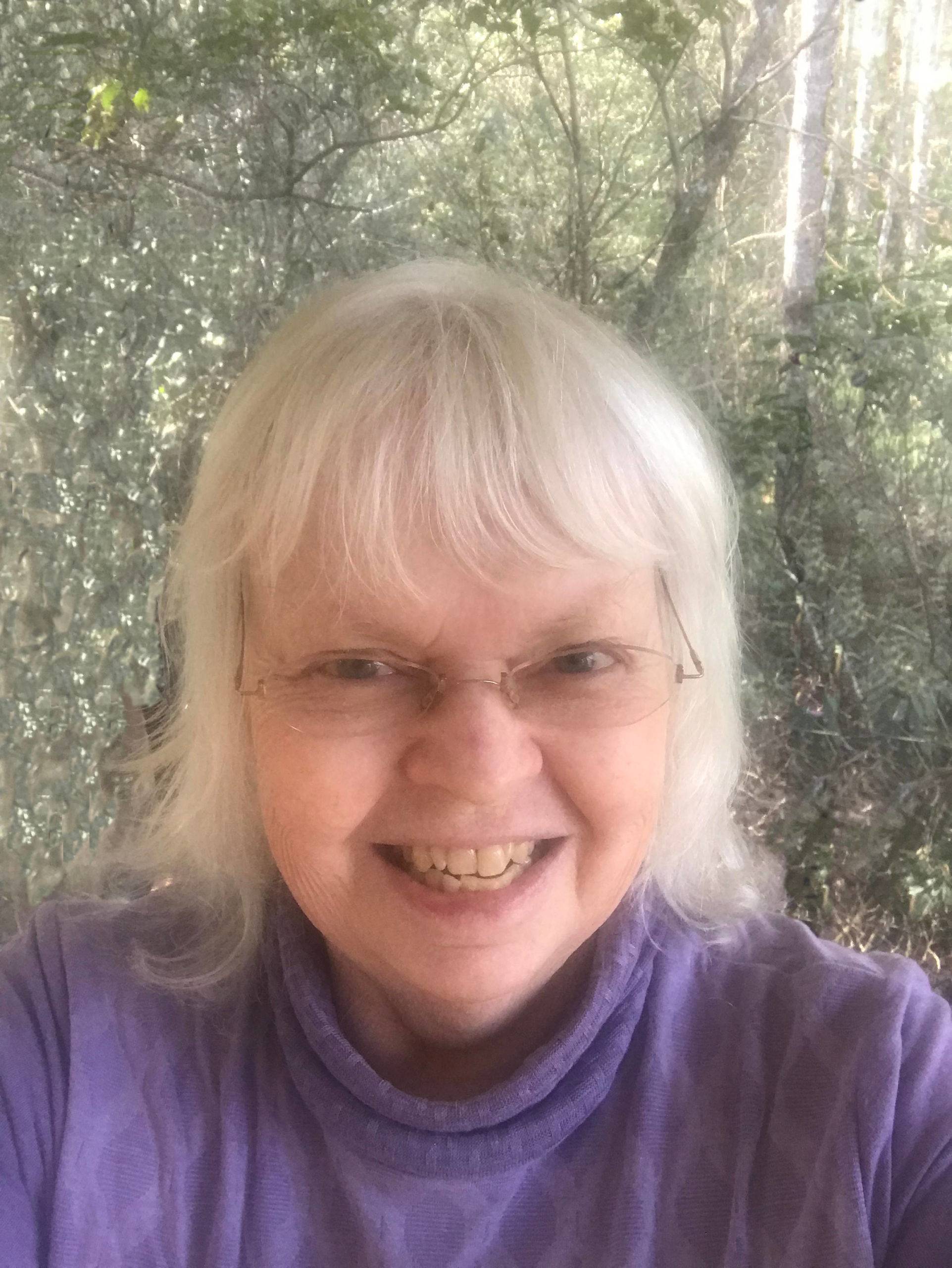 – an expert educator, author, and consultant, who shares your enthusiasm for transformative teaching.
Our Mission: Unlocking Your Potential Through Interactive Experiences
Jill brings a wealth of experience in adult education, guiding professionals like you to elevate their teaching game and make a lasting impact. Our philosophy is rooted in the belief that teaching isn't just about what you know; it's about empowering learners to understand, apply, and thrive.
Accountability and Competence
We specialize in accountability and competence in adult education, aligning with your values and objectives. From corporate training programs to continuing education for professionals, we understand the significance of accountability in driving competence. It's about ensuring that participants can confidently apply their new skills in the real world.
But we also recognize the personal level of accountability, where teaching is not just a job but a life mission. It's about transforming lives through education.
Not every course requires an elaborate accountability framework. If you have simple knowledge to share, we trust you to decide how best to impart it without needing skill in course design. You tell and others listen, or you write and others read. But if you want to ensure that learning occurs, a dynamic course design is essential. 
Are You Our Ideal Participant?
Do you hold yourself accountable not only for what you teach but for what your students learn?
Is your focus on facilitating learning, not only communicating knowledge?
Do you light up when your students show they've truly grasped and can apply what they've learned?
Is your reward in teaching the knowledge that your participants have learned well and can use it in their daily lives?
Come join us in this mission of going beyond writing a course to designing a course in which learning occurs,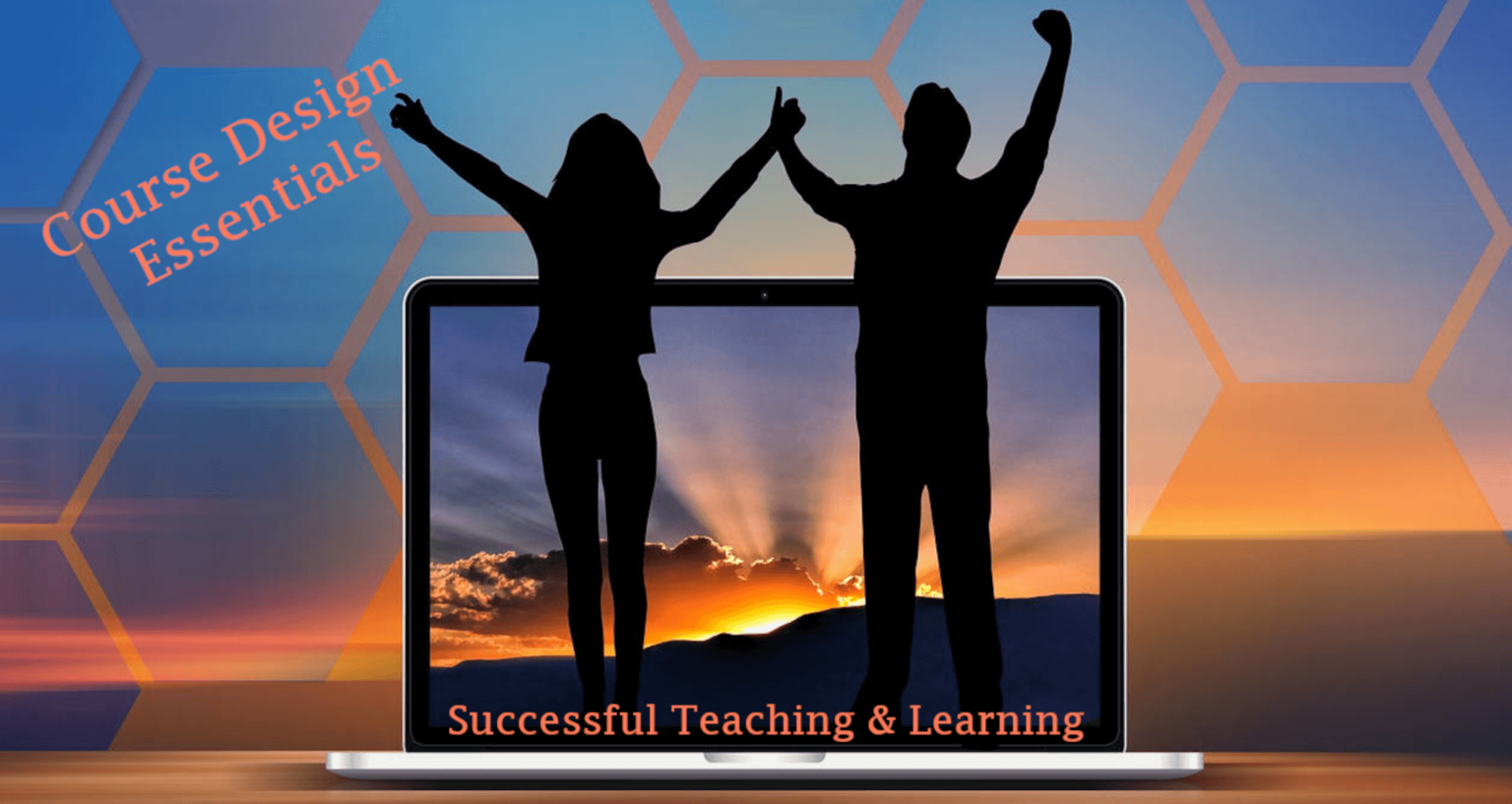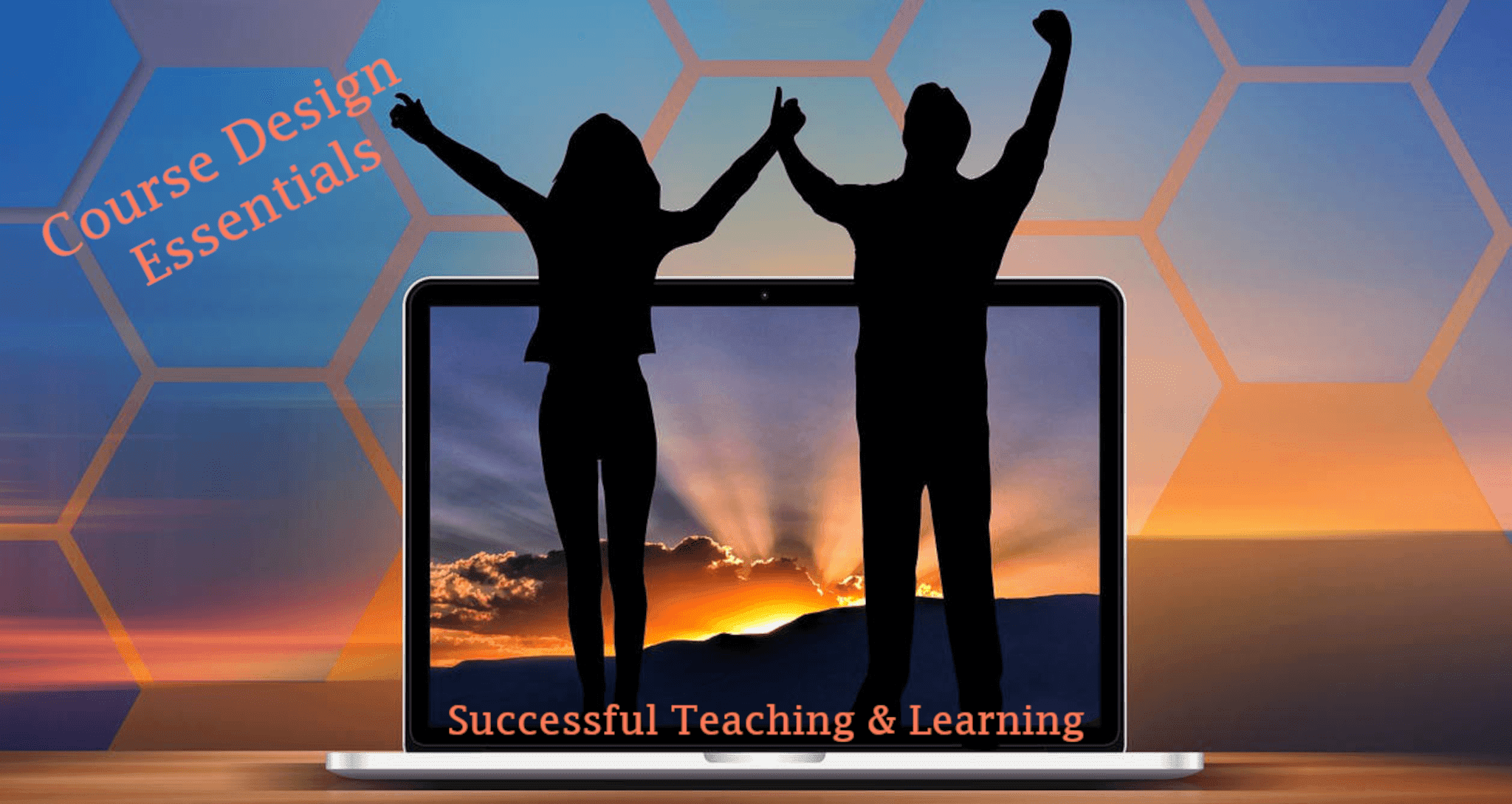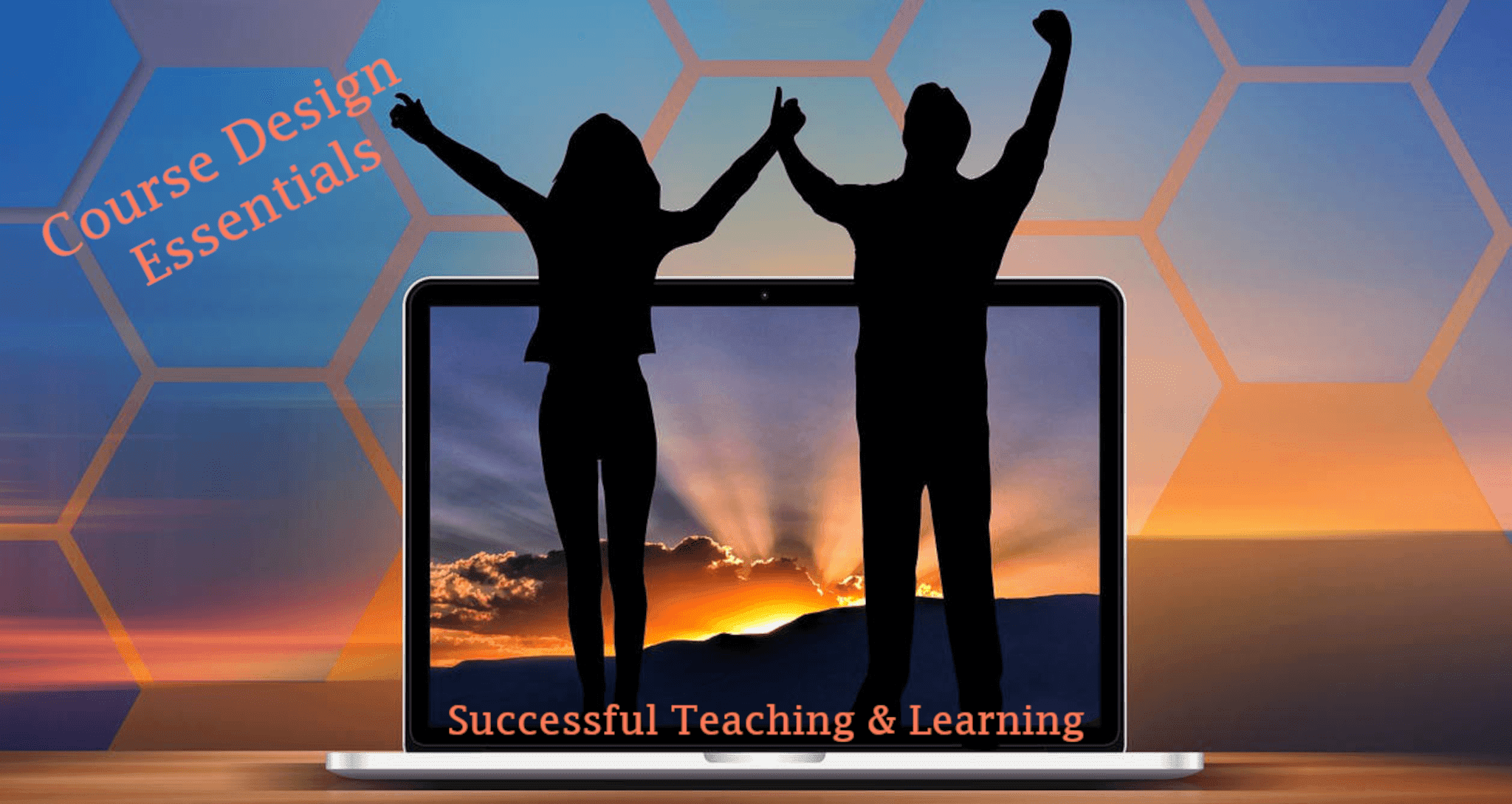 Helping People Learn
Whether you are a corporate trainer, a continuing education provider, a community college teacher or a presenter at your group or library, I know that you do it because you want to share what you know and help people learn from your knowledge and experiences.  You see the satisfaction when a light bulb goes off in someone's mind and you know they "got it". You are disappointed when someone doesn't understand or isn't interested in learning from you. You are here because you have a passion for helping the folks you teach learn what you teach. 
My first teaching job was a disaster.
I was a physical therapist practicing at a local hospital when I was offered a position teaching physical therapist assistant students at a local community college. I had no teaching experience. I'd stand up and talk, and demonstrate a technique, and have them practice for a few minutes and I thought that was all there was to teaching. But when it came time to test their knowledge and abilities it was disastrous. They hadn't learned!
Why hadn't they Learned?
Why hadn't they learned? I told them. I showed them. My first thought was that they must not be as bright as I thought they were. My second thought is that I needed to teach "harder". So I began teaching with a stronger voice, with more authority.  I'd hit them with knowledge and make them learn! One day a brave student came up to me and said, you know Miss Jill (that's they way you are addressed in the south), we like you as a person, but you are so hard and demeaning as a teacher that it's diffiult to learn anything from you. And a lightbulb clicked inside my head. They were not learning because of me, not them.
Being Authentic
What I could do is be authentic with my students. I stopped pretending to know what I was doing. I told them that this was my first teaching job (they already knew) and that I was frustrated with myself, not them. That right now I didn't know a better way to teach them. I asked for their forgiveness and for their help and suggestions in how they could learn better. I asked them be a team with me as leader but not as this teacher-student role I was trying to maintain. And miracles happened.
Teaching Adults
The community college students in my class ranged from 20 to 55 years old. We sat down together and looked at what they needed to learn in this course. And then together we planned out how they were going to learn it. Their suggestions were amazing once I let them in on teaching. For example, rather than me talking about what an orthopedic surgeon did, could I arrange for one to come in to talk with them, or better yet a field trip to watch the surgery? I said yes, even though I had to go through some hoops because this was considered too advanced for community college students. They asked if we as a class could get to know each other better and they arranged a party! Hand in hand I relaxed from having to teach to watching them learn. I discovered how to facilitate adult learning.
Certified Facilitator of Adult Learning (CFAL)
I went on from two years teaching at the community college back into clinical practice, then into college teaching and studying adult learning theory with Malcolm Knowles, the Father of Adult Education, then back into practice, then studying Total Quality Management with Edward Deming, it's creator, then into corporate training and consulting. Along the way I received my Doctorate in Adult Education. You can read the whole journey in the about us section of this website.
In CFAL I have collected the wisdom and techniques I have gained over the years into a series of steps to help you design the environment for anyone to learn what you teach, even if you are teaching an online course.  Teaching can be joyous, interactive, confidence building experience for the learner and result in the development of new skills and positive attitudes about whatever you teach. It is my greatest joy to share with you how to help people learn by becoming a Certified Facilitator of Adult Learning
In CFAL you will learn how to:
Awaken your creative abilities by designing your own course
Integrate Knowledge and Understanding with Attitudes and Feelings
Identify and use the ways people learn in your course design
Build Learner Competence and Confidence
You learn all these things and more when you write your own course. CFAL is self-paced so you can write your course over weeks or make a go of it in a few days. It will take about 20 focused hours of your time. You turn in your course design in progressive steps along the way for feedback. This is where facilitation comes in. You have a learning coach who is an expert in Adult Education to coach you at 7 checkpoints when you submit your work for feedback on your CFAL hosted google drive page.
Designing a Course or Workshop is like Building a House. Your Learning Coach is your architect, checking your plans as you build.
Mentor Coached Checkpoints:
FOUNDATION – Adult Learning Theory and Practice (also know as active learning) sets the foundation for your course.
WALLS – Writing observable objectives for knowledge, skill, and attitude/values are the colors and placement of the walls of your course.
ROOMS – You come with your own content and fill your rooms with furniture.  Your furniture shows the nature of what you are about to teach, and makes the room and makes it ready for learning. 
EXPERIENCES – You develop creative learning experiences designed to build learner confidence and competence. In this metaphor it's allowing your learner to re-arrange the furniture within the parameters of the room.
OPEN HOUSE PARTY – Towards the end you prepare facilitator questions, helping the leaRners understand and retain what you are teaching, in a casual manner.
FINAL INSPECTION – This is evaluation time, making sure your learners have mastered your course objectives and will be able to carry their new skills into their own lives.   
Your certificate is awarded when your new course design reflects your knowledge and skills in helping people learn is complete. You become a Certified Facilitator of Adult Learning. More than that, you become a  person who really helps others to learn with caring and compassion.