Growth in Skills and Abilities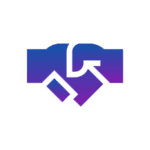 Use of the Experiential Leaning Style presented in CFAL allows you to facilitate growth of your learners as well as yourself!

In CFAL, you learn to use the Experiential Learning Cycle to facilitate competence in yourself and your learners.
The experiential learning cycle is an inductive process used to derive meaning from observations and interactions in creative learning experiences.
Certified Facilitators of Adult Learning use this cycle to encourage growth, and therefore competence in learners. Use of this facilitation method results in:
Increased awareness of and sensitivity to emotional reactions and expressions in self and others.
Greater ability to perceive and to learn from the consequences of one's own actions.
Clarification and development of personal and professional values and goals consonant with a democratic and scientific approach to problems of social and professional decision and action.
Development of concepts and theoretical insights that aid in linking personal knowledge and experiences with situational requirements.
Achievement of behavioral effectiveness in transactions within one's own environments.
Recognition that opportunities to apply knowledge gained will continuously occur in real-life situations.
Learning 'how to learn', i.e. how to take the initiative by seeking and using external resources to enhance learning and to become an effective resource for others.
These are attributes we want in any employee. These are values that ensure success in our business and in the lives of those who work for and with us.
Suggested Resources
Experiential Learning Cycle Model – Experiential Education
Experiential Learning cycle | Multi-Stakeholder Partnerships