Imagine we are sitting together on my porch in the Smoky Mountains just talking. Here's how I got here! 
My Initial Training
I graduated The Ohio State University as a physical therapist. After spending two years in clinical practice, I was asked to teach in a community college physical therapist assistant program.  I had no teaching experience. And to this day I have no idea how the students learned anything from me. I'd prepare a lecture, give a lecture, demonstrate a technique, and then give an exam. It was all about me. I was the star and the students had better well keep up with me or be left behind. My students liked me as a person, but struggled with my "know it all" teaching style, which was no style at all, just me trying to figure out how to teach.
Second teaching position
Two years into teaching at the community college level I attended a workshop at a major university and during the workshop the Director of the Physical Therapy program asked me to join the faculty as an instructor. Here we go again – I had a bachelor's degree, two years experience teaching, and I still didn't know how to teach. I took the position.
Best career decision I ever made. The director became my mentor. Bella was her name. During her doctoral studies, she met Malcom Knowles, the Father of Adult Learning and frequently brought him to campus for faculty workshops.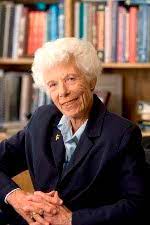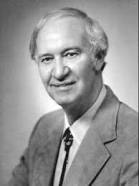 What I learned from Bella and Malcom
I learned that learning procedures by "show and tell" does not prepare students for a profession or career or job.
Facts change. Procedures change. What prepares students for the future is learning how to think, solve problems, and apply critical thinking skills in different situations.
I learned that knowledge alone is not enough to be successful in any field. That developing attitudes and values are just as important as memorizing information.
I learned that to be effective, teaching must be competency-based and learner-centered, not teacher-centered. It's easy to prepare a lecture. It's more difficult to write an objective that tells the learner specifically what they will be learning and design experiences so they can reach the objective.
I remember late-night faculty meetings where I would present the objectives for the next course I was going to teach and those objectives would be reviewed, modified, and eventually approved BEFORE I wrote the first lecture or planned the first learning experience. Objectives were so important to the curriculum that every course objective from every professor was reviewed by the entire faculty before being accepted for teaching.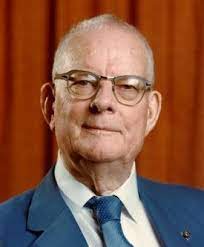 Along came the meeting with Dr. W. Edwards Deming   
Dr. W. Edwards Deming, the Father of Total Quality Management was a statistician and business consultant. By the time I met Dr. Deming I had attained my Doctorate Degree in Adult Education and moved on from my faculty position to corporate training in local business, industries, and school systems. As a member of my city's Chamber of Commerce, I attended several of Dr. Deming's workshops and became highly involved in TQM (Total Quality Management) training in the city.  Dr. Deming's approach was about empowering the worker to participate in the work process. This approach integrated perfectly with adult learning. Education is all about empowering the learner to learn.   
Then to Now
During the 1980 and 1990's I traveled across the country (even to Newfoundland in Canada!) teaching college teachers and clinical therapists how to teach, and teaching trainers how to organize business and industry training based on Andragogy. My husband and I moved to the Smoky Mountains and I brought the culmination of my experiences online as Certified Facilitator of Adult Learning course. Over the years I've trained hundreds of teachers and helped them improve their courses through online study and personal feedback. My participants have ranged from Judges and Lawyers to Corporate Development Teams. From Nursing and Allied Health Educators to Girl Scout Leaders, from Math Teachers to Telecoms Trainers and from Hospice workers to Shamans. All have learned how to design their own unique training courses and workshops using adult learning techniques..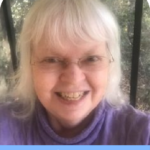 Jill Newman Henry, EdD
Transformative Educator, Author, and Consultant
Education and Professional Experience
Educational Director and Webmaster, Mountain Valley Center Adult Learning Center, Gift Shop, Website, Labyrinth Park, and Educational Consulting Service

Certified Associate Polarity Practitioner, Mountain Valley Center, Otto, NC

Author, Energy SourceBook: The Fundamentals of Personal Energy (Llewellyn Worldwide Publishers)

Evaluation Consultant: AGElink – Advancing Geriatric Education through Community Linkage Dept. of Health and Human Services 1-D37-HP-00782-10 administered through Medical University of South Carolina, Charleston, SC

Grant Consultant Administered through Medical College of Georgia, Augusta, GA This 3-year grant, Multidisciplinary Instructional Modules (MIMS). Bureau of Health Professions Grant #1D37 AH 00542 involves the creation of teaching modules for faculty in Allied Health in areas of ethics, home health and hospice, prevention, geriatrics, rural healthcare, cultural differences, and current issues.
Published Books
2022 – "Well-Being: Move into Energy Balance through Meditation, the Chakras, the Five Elements, and Feng Shui"
2004 – "Energy SourceBook – The Fundamentals of Personal Energy," Llewellyn Worldwide, Minneapolis, MN
Henry, JN (Ed) (1992) – "Total Quality Management Process Action Manual," Metro Augusta Quality Council, Metro Augusta Chamber of Commerce
Henry JN (Ed) (1982) – "Readings in Clinical Education – A Resource Manual for Clinical Instructors," Medical College of Georgia, Department of Physical Therapy, 1982
Dissertation
Henry, JN (1988) – "Development and Learning for Transformation: A Model Linking Lifelong Learning and Transpersonal Psychology." Doctoral Dissertation, University of Georgia, Athens, GA
Publications
Henry, J.N (2004) – "Internal and External Feng Shui – The Energy of Wind and Water," Llewellyn Journal
Henry, J.N. (1988) – "Identifying and Resolving Student Clinical Performance Problems." Journal of Physical Therapy Education, 1 (1)
Grube KJ, Henry JN (1987) – "Recognition of Job Experience for Educational Credit in Physical Therapy – A Challenge Process: Suggestion from the Field." Journal of the American Physical Therapy Association, 67(1), January, 1987, pp. 58-59.
Henry JN (1985) – "Identifying Student Problems in Clinical and Problem Solving: Clinical Behaviors of the Non-problem Solving Student. Journal of American Physical Therapy Association 65(7), July, 1985
Palmer PB, Henry JN, Rohe DA (1985) – "Effect of Videotape Replay on the Quality and Accuracy of Student Self Evaluation. Journal of American Physical Therapy Association 65(4), April, 1985
Henry JN (1985) – "Using Feedback and Evaluation Effectively in Clinical Supervision: A Model for Supervisor Interactions, Characteristics, and Strategies. Journal of American Physical Therapy Association, 65(4), April, 1985
Workshops and Presentations
Jill has conducted various workshops and presentations, including:
Feel the Flow – Energy SourceBook Workshop
Faculty Development Seminar – Darton College, Albany, GA
Working Well, Sears Telemarketing Division, Sears Co. Augusta, GA
Community and Professional Activities
Throughout her career, Jill has actively contributed to her community and profession through various roles and activities, including:
Wellness Council of North Carolina (2005 – 2006)
Steering Committee, Metro Augusta Quality Council, Metro Augusta Chamber of Commerce (1994)